You read that right… Cannabis has definitely made my life better.
---
Too long to read? Just click a link below to jump to a section.
---
Early Life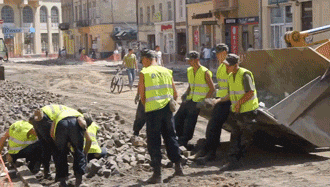 It all started long ago on a rainy night in Ukiah, CA. I was 18 and working a construction job that was getting clobbered by a horrible rain storm which was very common in Northern Cali. My buddy and I were traveling around the country and ended up in Ukiah where my cousin had a huge house that was being renovated.
He invited me to stay and work there which we happily did. I didn't really know much about pot at the time. Only what I was taught in school or by my very conservative parents. I never smoked in high school or middle school. I was an athlete (or at least I thought I was) and everything I'd heard about marijuana was not good for athletes.
So here I am. Stuck in a beautiful mansion in the wilderness in Ukiah, California with about a half dozen other construction workers waiting for the rain to lighten up. Well one of the carpenters, Randy, said, "It doesn't look good… you guys want to smoke some weed and play some poker while we wait?"
And that's how it began for me.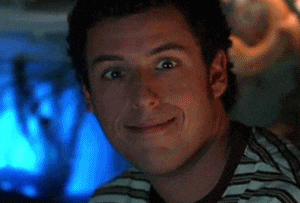 It was my first time trying pot and I was actually pretty excited about it. We proceeded to smoke several joints, we played poker all day and laughed out loud for hours. I thought to myself, "Why in God's name did I wait so long?!" And I've been smoking pot pretty regularly ever since.
After my trip around the United States,, I wound up back in South Florida attending Broward Community College in Davie, FL. My main concern though was who can I meet at college that can get me some weed. It's funny how easy it was and honestly still is today over 35 years later.
I started interning at the local rock-n-roll radio station as part of my journalism curriculum and that's where I met some serious stoners. Hmmmmmm. Who would have thought that the local rock station was run by people smoking pot most of the day! I befriended one of the DJ's at WSHE named Joe St. Peter.
Joe was an older guy (probably in his 30's at the time) and he always had pot. Not only did he always have it, but he could roll a perfect joint in the time it takes at a traffic light, waiting for it to turn green. It wasn't just a joint, but The Perfect Joint; Every time.
Joe then taught me how to roll a joint and told me that it's better to learn now than to be in a situation where you actually had some pot but couldn't smoke it. And, everyone likes someone who can roll. So he spent some time with me after hours, during hours, before hours, teaching me how to roll the perfect joint.
I've been rolling them for over 3 decades, and once in a while I'll get a perfect one the way Joe did it and I know he would be proud. So how did all this make my life better? Well it taught me a skill. It got me to listen to a lot of rock and roll music that I probably wouldn't have listened to and opened my mind to the possibilities of working in radio and TV.
Then it was off to Gainesville, Florida, home of The University of Florida Gators. If you know nothing about UF you at least know that it is a HUGE party school and literally everyone there smokes pot or at least did when I was there. Most people had a glass bong or a glass pipe for weed in their living room on display.
They weren't hidden away somewhere and for the first time I saw an entire community embracing this wonderful plant and it was right out in the open. Mind you this is still the early 80's and legalization was not even talked about at the time. But in Gainesville, there it was in full view of God and everyone.
I got a job at a convenience store working the overnight shift and one of my childhood friends used to come in and offer to trade me pot for groceries. Well that was a no brainer and suddenly I was trading eggs, bacon and milk for weed. Then I was introduced to this hot coed who my other friend said, "had the best pot dude."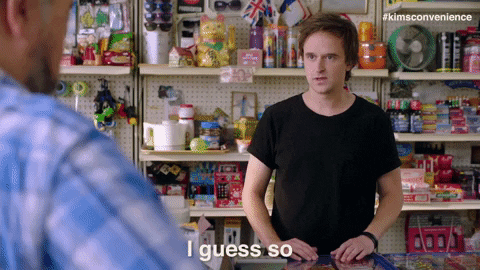 I was not looking for a girlfriend or a wife. I was searching for myself like most Juniors in college, but she really did have the best weed! So we started dating and eventually got married. What was I supposed to do? She had the best weed, dude!
Then I found out that one of my good friends from high school had already been in Gainesville for over a year before I got there and established himself as the "GO TO" guy for pot. That made it very easy for me to become the friend of the "go to guy" for pot and it became a bit of business for me.
Again, here it is. Pot was making my life better! I had a totally cool girl that I eventually married, started my own business, and became very enlightened about the powers of marijuana and its ability to help me to focus better and use my imagination more. Oh, and I was able to quit my convenience store job and started working more hours at the local rock station and became an on-air disc jockey. Once again, pot was making my life better.
The Beginning of My Career
I was really smoking a lot of pot back then and I eventually got kicked out of college because I just stopped going to class. I wasn't interested in math and science. I was interested in pot and rock and roll. So I packed up a 21 foot moving truck and headed out west, back to California, the place that took my marijuana virginity.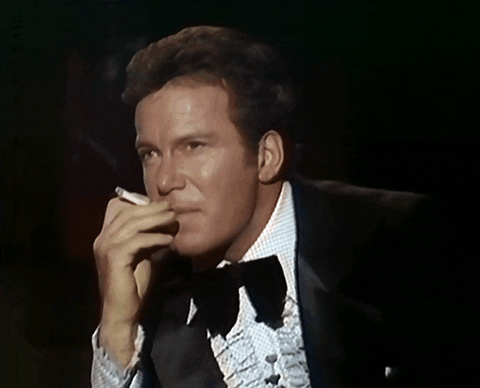 By the way, on my way out of town I stopped by Ricky's house, (he was my friend the King Pin) and he gave me a pound of pot for the trip. I always think fondly about my friend Ricky, even though I'm pretty sure he ended up in jail. So again, my life was getting better. The trip to California was a lot of fun. We stopped about a dozen times along the way and never had to ask anyone for pot along the way.
I ended up working at Dick Clark Productions in Burbank and found that most of the people there were all smoking pot too. I fit right in. I even supplied some of the producers and directors with some weed every now and again after I figured out the scene. Pot was clearly making my life better as I was accepted as one of the guys, and worked in TV at DCP for the next 5 years. It was a great time in my life and it was pot, that was always the common denominator.
So from Dick Clark Productions, I went on to be the casting director at Nickelodeon Network, to being a producer at a big ad agency in Miami and then to a producer/director/editor for Playboy TV, all the while using cannabis to get me inspired with creativity and allowing me to focus on whatever the task at hand was. I never really understood the couch-locked stereotypical stoner because it always made me feel great and motivated.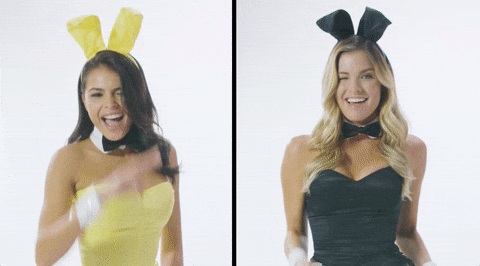 Cut to the mid 90's where I had my own production company making commercials, music videos and infomercials. This new client who hired me to produce an infomercial for him was a total stoner and asked if I could get him some weed. Well of course I could so I did. We of course became fast friends and then we got a lot of work from him. Once again pot was making my life better simply because it was in demand and created income for me and my family by way of the infomercials I was hired to do.
Then in 1998 my company was awarded a big job to go to Australia and shoot a documentary film for the Bank of America and the Australian Tourist Commission. One of my partners was also a captain for American Airlines and he always warned me not to smoke in front of him and warned me not to smoke in Australia while we're there. Uhhhh, what was he thinking?
I was going for 4 months. So when we landed in Sydney the first day, my producer made sure he hired the right production coordinator and I had some local pot handed over to me at our very first meeting. Once we started shooting about a month later, we brought a behind the scenes videographer with us so we could document what we were doing.
Well on his day off, he found a pot dealer at a local bar in Adelaide and secured a pound of weed. Suddenly we were set for the entire trip. So pot got me through all of the trials and tribulations of directing a big budget film, and really allowed my creative juices to flow. The film was critically acclaimed, we won several awards and it was featured at the opening ceremonies at the 2000 Sydney Olympic Games for the whole world to see.
Today
Remember my "Captain" friend/partner? Well he warned me not to smoke, I didn't listen and that pissed him off. After the whole Australia thing was over, almost 8 months later, he broke up with me and we ended our business. According to him, I smoked too much pot and he didn't want to fail a piss test and lose his pension. Now most of you are saying AHA! Pot did not make your life better in that situation… But, I called my stoner infomercial friend and he invited me to come to Las Vegas to help change the world. So I did.
We built a video technology company, took it public and built it to a $300 Million market cap. That opened up many doors and then in 2009 we bought our first cannabis company. A 30 year old hydroponic company named Phototron. We took that company public in 2010 and was one of the very first cannabis companies to go public.
The stock took off in 2014 when Colorado went recreationally legal and that opened the door to start a cultivation and product company. Again, pot was making my life better and better with great opportunities. We invented some really cool growing machines, got licensed in Nevada in 2014 and then I founded and became President/CEO of a cannabis testing lab in Las Vegas. I ran that for 5 years, started TNMNews and now I'm writing an article about how pot made my life better.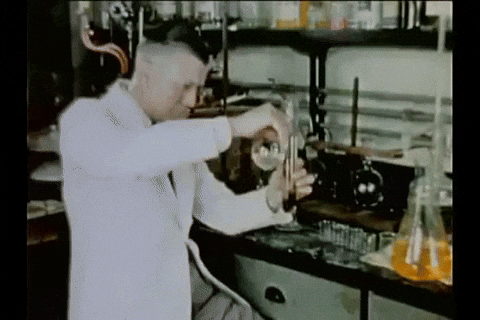 I'll be 57 years old this year. I don't take any medication on a regular basis. No blood pressure, no cholesterol, no anxiety, no anything. I eat healthy and I smoke cannabis. It has helped me through 20 years of suffering with diverticulitis and a lot of other ailments an old man like myself encounters. Even today I'm using RSO on my face where I have to get some MOHs surgery on a basal cell carcinoma.
Pot has been part of my life ever since that rainy day in Ukiah when I was 18 years old and now I've been in the legal cannabis space for the past 12 years. Some would call it full circle, some will call it fate. I would just say that pot has definitely made my life better.
Wow, you made it all the way to the end! Well, you must love to smoke weed like I do! Check out my favorite place to buy weed pipes, marijuana bongs, rolling papers for weed joints and more! That's how to make the most out of every 420 weed session, smoking it the best way you can!